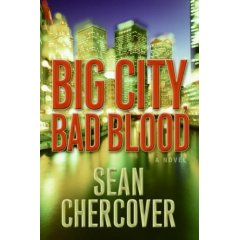 We're taking a break from the usual column to list my picks for the 10 best crime novels of 2007.
1. BIG CITY, BAD BLOOD by Sean Chercover – I said it when I first reviewed it: This was the book to beat. Chercover is a writer to watch and I can't wait for his second novel.
2. DUST DEVILS by James Reasoner – It was really hard to put this book in the No. 2 slot, since it was the equal of BIG CITY. Reasoner came back to the crime genre with guns a-blazin'.
3. QUEENPIN by Megan Abbott – What can I say that's not already been said about the talented Ms. Abbott's writing? Out of her three books, this is the one everyone should grab first to see that this broad can write.
4. COOL CAT by Dan Leissner – This novel is what the movie GRINDHOUSE tried so hard to be: a total throwback to the exploitation genre. It's books like this that you'll only hear about here. Screw that highbrow garbage that people pretend to read.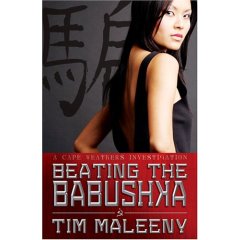 5. STEALING THE DRAGON / BEATING THE BABUSHKA by Tim Maleeny – Hopefully, this pair of books is just the start to his Cape Weathers series. Plus, my father is a fan.
6. THE ELECTRIC CHURCH by Jeff Somers – The best dystopian future with killer robots book of 2007!
7. LOOSE ENDS / ABOVE GROUND by Don Easton – How much is fiction and how much is fact went through my mind with these books, since Easton pointed out the subtle differences from what he did in real life as an undercover Mountie. That makes him the second coolest Canadian right after Neil Young.
8. NO TIME FOR GOODBYE by Linwood Barclay – In a break from his character series, Barclay takes a huge step in his writing to come up with a truly great thriller, and one that leaves you guessing.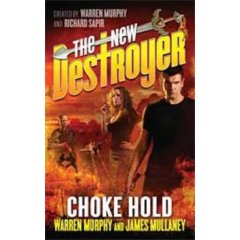 9. THE NEW DESTROYER: GUARDIAN ANGEL / THE NEW DESTROYER: CHOKE HOLD by Warren Murphy and James Mullaney – Remo Williams is back in old-school action style. None of this talking squid crap.
10. great reissues – Lawrence Block's Tanner series, THE BEST OF THE DESTROYER, Stark House Press … yeah, I'm taking the easy way out with this one. But if I listed these separately, we'd have a Top 25 list. –Bruce Grossman