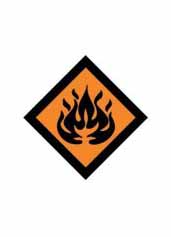 Oprah's Book Club meets FIGHT CLUB in Corey Redekop's debut novel SHELF MONKEY, a savage satire on literary snobs, a pabulum-lapping public and talk-show hosts as deities.
Desperate for a job, a former lawyer named Thomas starts working at READ, a megabookstore. About the only titles customers seem to want, however, are those that have been recommended by Munroe Purvis, a chat-show celeb who handpicks absolute, lowest-common-denominator trash novels to plug. Early on in his position, there is a string of escalatingly amusing scenes in which Thomas is beaten down by a barrage of stupid questions which sting even harder, thanks to the adult-contemporary music being piped through the store's PA system.
Thomas isn't the only READ employee who's bothered by all this. The others invite their new coworker to join their underground group called Shelf Monkeys. In their meetings, members bring books they deem unworthy of existing – John Grisham, Ramsey Campbell, R.A. Salvatore – for sacrifice, and plot to sabotage in-store signings from authors they despise. It all escalates toward the Monkeys' biggest idea yet: kidnapping Purvis and putting him on "trial" for his crimes against literature.
Initially, for roughly 50 pages, SHELF MONKEY's experimental structure is off-putting; as the chapters bounce between show transcripts, newspaper articles, psychiatry notes and e-mail exchanges, your brain may panic at having to put this apparent jumble of pieces together. But stick with it. Because once Thomas finds himself gainfully unemployed, all makes sense, all bets are off and Redekop's story gleefully catches fire.
There are entire scenes that are so funny, I wish I could reprint them in their entirety. This is not all the book has going for it, though, as Redekop displays a surprising literary depth in this brutally witty slice of wickedness. At times, it may be hard to tell on which side – if any – the author places his allegiance, but given that Thomas grows extremely unlikable toward the end, I'm guessing as much fun is poked at the intelligentsia as it is at the polar opposite.
Either way, there's no mistaking SHELF MONKEY's subversive brilliance. –Rod Lott