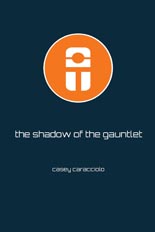 There's a great quote about THE LORD OF THE RINGS that may or may not be true. I've seen it attributed to several different people, and the phrasing varies, but it generally goes like this:
J.R.R. Tolkien and a group of colleagues would meet and read passages from their work. Tolkien, from all accounts, was a poor public speaker, prone to mumbling and speaking in a monotone. Once, while Tolkien read from his work-in-progress, THE LORD OF THE RINGS, Hugo Dyson (English professor and author) fell asleep. When he awoke, Tolkien was reading from a particularly long, dry passage that introduced new characters into his story. Legend has it that Dryson exclaimed, "Oh, no, not another fucking elf!" The story goes that Tolkien still read his work aloud from time to time, but never again when Dyson was present.
That quote pretty much sums up how I feel about a good chunk of the fantasy genre. It's not to say that I don't like some fantasy — JONATHAN STRANGE & MR NORRELL is one of my favorite novels, I'm a huge fan of the SANDMAN SLIM series, I've liked just about everything Neil Gaiman has written (let's say 90%), and I grew up reading DR. STRANGE comics (and still hold out hope that Marvel will one day allow me to pitch my story idea for the good doctor). But when it comes to fantasy, I tend to like the genre when it's grounded in reality. If magic is used, I want there to be set rules on how it works and what its limitations are.
What makes my eyes glaze over is when there's race after race of creatures — elves, trolls, gnomes, etc. — with odd names that look like a bunch of consonants thrown together, and thousands of years of backstory about this tribe and that tribe, and who conquered who, and my God, all the different kinds of dragons.
I also dislike books that require maps and a glossary of names or list of characters (and yes, there are exceptions to these). I want to read a good story and lose myself in its fictional world, not feel like I'm doing homework or learning a second language. (There's a reason I never got into playing DUNGEONS & DRAGONS, folks.)
THE SHADOW OF THE GAUNTLET by Casey Caracciolo looks like one of those books I would hate. It doesn't have the map, but it does have a list of characters and their respective occupations. It also has dragons and other creatures from mythology and folklore, and lots and lots of magic. In other words, author Caracciolo has crafted a story that combines a great deal of legends and mythology into the mix and sets it in a sci-fi setting, where magic and super-tech science exist side by side. It's one of those plots and settings that narrowly traverses the line between too much…and way, way too much.
Caracciolo uses many of the fantasy/sci-fi tropes we're familiar with:
• the teenage heir to a great power, who must go through a training process to prepare for his battle against the ultra-powerful baddie;
• the warrior woman who hates (but really loves) him;
• the boo-hiss Darth Vader-esque villain;
• robots;
• a quest for a missing parent;
• the various teachings and training the hero must undergo to learn how to use his newfound power and magical weapon;
• imps, seers, dragons, mages, vampires, and a werewolf.
It's a bit overwhelming and has a feel of "everything, but the kitchen sink" at times… But I liked it. Caracciolo infuses his characters with depth when a lesser writer would have been content to leave them as cardboard stock. When he introduces something we've seen a thousand times before (vampires, for example), the author puts a fresh spin on it so the reader feels as though they're seeing them from a new perspective.
It's a difficult feat to cover a well-trodden path and do it in such a way that it seems as though you're navigating uncharted territory, but the author does it and does it well. When you think the story is going left, Caracciolo goes right. When you think you've got it all figured out, the author throws you a curve ball.
Did I love THE SHADOW OF THE GAUNTLET? Well, no, but I'm a jaded reader. But I did like it. It's a fresh and fun book for a… I hesitate to use the label "Young Adult," as I think it can sometimes unfairly brand a work. Let's say it's a fresh and fun book for an all-ages audience, a G-rated (maybe PG) fantasy epic for our inner youths. —Slade Grayson