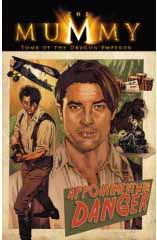 Seeing summer movies is only half the fun. The other half is reading about them, with various fiction and nonfiction tie-in titles crowding the shelves, includes novelizations, art books, comics and other miscellany.
One such title this season is THE MUMMY: THE RISE & FALL OF XANGO'S AX, a comic-book prequel to August's MUMMY sequel. "I wanted it to be a stand-alone adventure, one that would have its own strengths, exist apart from the movies, and be accessible to those who haven't seen the movies, and reward those who have," explained writer Joshua Jabcuga. "Since comics and film are two distinct mediums — very similar in some regards, very different in others — I really wanted this to feel like a movie on paper, that is to say a very 'real-time'-type reading experience, as if you're watching the story unfold in front of you, both literally and figuratively."
Here's a healthy sampling of other books hoping for some blockbuster blips: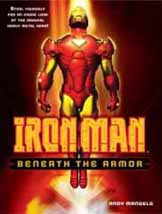 IRON MAN
• IRON MAN by Peter David — The novelization follows the film quite closely, but lacks the Leslie Bibb eye-candy factor.
• IRON MAN: BENEATH THE ARMOR by Andy Mangels — Del Rey provides a history of the tin-can titan, from comics to cinema, with character and costume overviews.
• THE INVINCIBLE IRON MAN OMNIBUS: VOLUME 1 by Stan Lee, Roy Thomas, Jack Kirby, Steve Ditko, Gene Colan, etc. — And don't forget the original comics, the first few years of which are collected in a 720-page hardcover.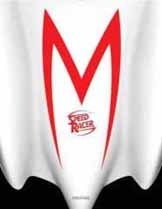 SPEED RACER
• SPEED RACER: MACH GO GO GO BOX SET by Tatsuo Yoshida — The one good reason for the movie's existence is that spurred DMP to issue this 700-page hardcover collection of the original manga on which the TV show was based.
• THE ART OF SPEED RACER by Larry Wachowski, Andy Wachowski, Joel Silver and John Gaeta — Part art book, part screenplay. If you found the movie as tough to sit through as I did, Lord knows why you'd want to read its script — especially for something as visuals-reliant.
• SPEED RACER: THE GREAT PLAN by Chase Wheeler — The first of six novelizations of various episodes of the classic cartoon. My 10-year-old devoured these. Chase Wheeler: That's gotta be a pseudonym, right?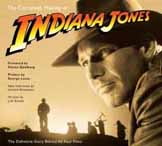 INDIANA JONES AND THE KINGDOM OF THE CRYSTAL SKULL
• INDIANA JONES AND THE KINGDOM OF THE CRYSTAL SKULL by James Rollins — This novelization boasts a little more author star power than we usually get.
• INDIANA JONES: THE ULTIMATE GUIDE by James Luceno — DK does its usual bang-up job with a well-designed glimpse into all things Indy.
• THE COMPLETE MAKING OF INDIANA JONES: THE DEFINITIVE STORY BEHIND ALL FOUR FILMS by J.W. Rinzler and Laurent Bouzereau — The entire series is covered via interviews, hundreds of photographs and other illustrations, and in-depth features.
• THE INDIANA JONES HANDBOOK: THE COMPLETE ADVENTURER'S GUIDE by Denise Kiernan and Joseph D'Agnese — Like one of those WORST-CASE SCENARIO SURVIVAL HANDBOOKs, but with … well, 100 percent more Indy.
• THE LOST JOURNAL OF INDIANA JONES by Henry Jones — This faux journal by our intrepid hero covers 50 years' worth of adventures, with sketches and clippings throughout.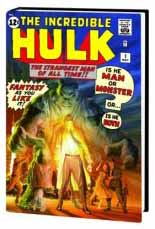 THE INCREDIBLE HULK
• THE INCREDIBLE HULK by Peter David — Because writing the IRON MAN one just wasn't enough to keep David busy.
• ESSENTIAL RAMPAGING HULK: VOL. 1 by Doug Moench, Jim Starlin, John Warner and Bill Mantlo — What's better than Hulk comics? Marvel's more adult-oriented, black-and-white Hulk magazines of the '70s, finally collected!
• THE INCREDIBLE HULK OMNIBUS: VOLUME 1 by Stan Lee, Jack Kirby, Steve Ditko, Gil Kane, John Buscema, John Romita, etc. — Right down to the letters columns, get 750 pages' worth of Hulk's original adventures, fully restored.
• HULK: THE INCREDIBLE GUIDE by Tom DeFalco — DK offers an updated edition of its detail-oriented look at the green guy's universe.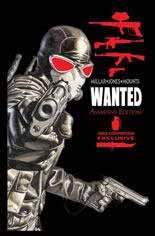 WANTED
• WANTED: ASSASSIN'S EDITION by Mark Millar and J.G. Jones — The flick's graphic novel — emphasis on "graphic" — gets a deluxe, "director's cut" hardcover edition, with script excerpts, interviews and developmental art. What, only one tie-in title, WANTED? You need to take some marketing lessons from …
HELLBOY II: THE GOLDEN ARMY
• THE MONSTERS OF HELLBOY II by Gullermo del Toro, Mike Mignola, Sergio Sandoval and Francisco Ruis Velasco — From concept designs to finished costumes, this art book covers them all.
• HELLBOY II: THE ART OF THE MOVIE by Gullermo del Toro, Mike Mignola, Sergio Sandoval and Francisco Ruis Velasco — Because one art book just isn't enough.
• HELLBOY: ODDEST JOBS edited by Christopher Golden — Authors Joe R. Lansdale, China Mieville, Ken Bruen and more contribute stories in this anthology.
• HELLBOY II: THE GOLDEN ARMY by Robert Greenberger — For those who want a novelization instead of pretty pictures.
• THE HELLBOY COLLECTION: VOLUME 1-7 by Mike Mignola and P. Craig Russell — For those who want all seven volumes of the original comics in one fell swoop.
• HELLBOY LIBRARY EDITION VOLUME 1: SEED OF DESTRUCTION AND WAKE THE DEVIL by Mike Mignola and John Byrne — Because Dark Horse doesn't quite have enough on the schedule, here's a hardbound version of the "comics that started it all," with unreleased sketches and designs.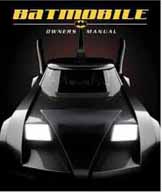 THE DARK KNIGHT
• THE DARK KNIGHT by Dennis O'Neil — Nice to see that someone who knows the character is writing the novelization.
• BATMAN: GOTHAM KNIGHT by Louise Simonson — And here's the tie-in novelization to the tie-in animated film, set in the movie's world. Got that?
• THE ART OF THE DARK KNIGHT by Craig Byrne — The coffee table book includes the complete screenplay by director Christopher Nolan and his brother Jonathan.
• BATMOBILE OWNER'S MANUAL by Mike McAvennie — DK provides a look under the hood of Batman's vehicle of choice.
• THE ESSENTIAL BATMAN ENCYCLOPEDIA by Robert Greenberger — And Del Rey provides a look at a helluva lot more than just the cool car.
• BATMAN: MURDER AT WAYNE MANOR: AN INTERACTIVE MYSTERY by Duane Swierczynski and David Lapham — If you saw what Swierczynski did with his recent CRIMES OF DR. WATSON, you know to expect lots of pull-out puzzlers to help you solve a whodunit by yourself.
• BATMAN AND PHILOSOPHY: THE DARK KNIGHT OF THE SOUL edited by William Irwin, Mark D. White and Robert Arp — Part of the Blackwell Philosophy and Pop Culture Series, the book delves into how the Caped Crusader fares against "the teachings of Plato, Aristotle, Kant, Kierkegaard and Lao Tzu."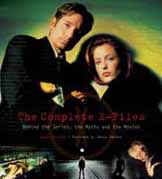 THE X-FILES: I WANT TO BELIEVE
• THE X-FILES: I WANT TO BELIEVE by Max Allan Collins — The ever-reliable crime writer provides the requisite novelization.
• THE COMPLETE X-FILES: BEHIND THE SERIES, THE MYTHS, AND THE MOVIES by Matt Hurwitz — Once you've devoured the series' DVD set, you'll want to check out this franchise-encompassing in-depth archive, with charts, posters, cards, booklets and more interactive bits to prove the truth is out there.
• THE X-FILES BOOK OF THE UNEXPLAINED: VOLUMES 1 AND 2 by Jane Goldman — The author's pair of late-'90s tomes looking into the real-life science and mysteries behind the show gets a two-in-one reissue.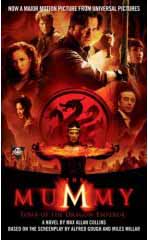 THE MUMMY: TOMB OF THE DRAGON EMPEROR
• THE MUMMY: TOMB OF THE DRAGON EMPEROR by Max Allan Collins — The ever-reliable crime writer provides the requisite novelization.
• THE MUMMY: THE RISE & FALL OF XANGO'S AX by Joshua Jabcuga and Stephen Mooney — Wasting little time, IDW collects the four-issue prequel to the sequel, in a Burma-set adventure of treasure hunting and demon battling. —Rod Lott