She's back, pimpin' out notable new releases to place on your radar!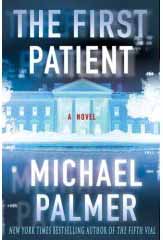 THE FIRST PATIENT by Michael Palmer – Gabe Singleton is a country doctor and his friend Andrew Stoddard has gone from war hero to President of the United States. One day, Marine One lands on Gabe's Wyoming ranch, and President Stoddard delivers a disturbing revelation and a startling request. His personal physician has suddenly and mysteriously disappeared, and he desperately needs Gabe to take the man's place. It is not until he is ensconced in the White House medical office that Gabe realizes there is strong evidence that the President is going insane. Facing a crisis of conscience, Gabe uncovers increasing evidence that his friend's condition may not be due to natural causes.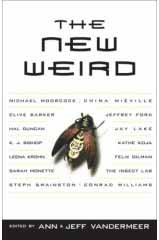 THE NEW WEIRD edited by Ann and Jeff VanderMeer – This avant-garde anthology that presents and defines the New Weird – a hip, stylistic fiction that evokes the gritty exuberance of pulp novels and dime-store comic books – creates a new literature assembling an array of talent, including contributions from visionaries Michael Moorcock and China Miéville, modern icon Clive Barker, and audacious new talents Hal Duncan, Jeffrey Ford, and Sarah Monette. An essential snapshot of a vibrant movement in popular fiction, this anthology also features critical writings from authors, theorists, and international editors, as well as witty selections from online debates.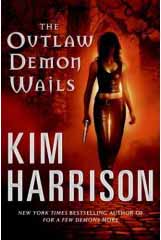 THE OUTLAW DEMON WAILS by Kim Harrison – To save the lives of her friends, Rachel did the unthinkable: She willingly trafficked in forbidden demon magic. And now her sins are coming home to haunt her. As Rachel searches for the truth behind a terrifying murder, an even greater menace threatens, for the demon Algaliarept will stop at nothing to claim her, and the discovery of a shocking family secret throws Rachel's entire life into question. If she is ever to live free, Rachel must first walk willingly into the demonic ever-after in search of long-lost ancient knowledge.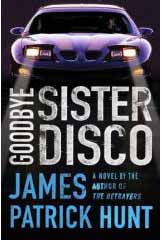 GOODBYE SISTER DISCO by James Patrick Hunt – Police detective Lt. George Hastings is back at work with the FBI on a new case: Cordelia Penmark, the daughter of a wealthy businessman, has been kidnapped and her boyfriend callously executed outside of a posh holiday party for his law firm. The target and the ransom demand indicate that the crime is politically motivated, but the investigators are stumped. Wary because of bad blood among members of the woman's family, and suspicious of the kidnappers' intentions, Hastings knows that there's more than simple politics in play.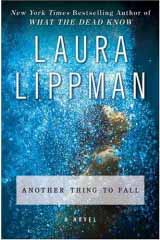 ANOTHER THING TO FALL by Laura Lippman – A TV crew has been plagued by a series of disturbing incidents since its arrival on location in Baltimore: bad press, union threats and small, costly on-set "accidents" that have wreaked havoc with its shooting schedule. As a result, its creator, Flip Tumulty, is worried for the safety of his young female lead, Selene Waites, and asks private investigator Tess Monaghan to serve as her bodyguard/babysitter. Tumulty's concern may be well-founded. Not long ago a Baltimore man was discovered dead in his own home, surrounded by photos of the beautiful, difficult superstar-in-the-making.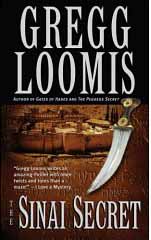 THE SINAI SECRET by Gregg Loomis – A scientist in Amsterdam – murdered. Another scientist in Atlanta – murdered, and his journal stolen. At first, Lang Reilly seemed to be the only connection: Both scientists worked for his foundation. But when someone took a shot at Lang to scare him away, it only made him more determined to find the truth. Lang's search will lead him along a twisted trail to Brussels, Cairo, Vienna, Tel Aviv … and deep into the secrets of the past. With the balance of power in the Middle East at risk, Lang has to stay alive long enough to find the answer to a mystery that has puzzled historians for centuries.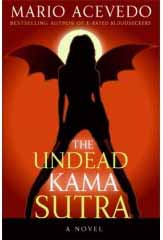 THE UNDEAD KAMA SUTRA by Mario Acevedo – Felix Gomez returned from the war in Iraq a changed man: once a soldier, now forever a vampire. So the undead underworld put his skills to work as a private detective, specializing in the sordid, the sexy, and the supernatural. After surviving aliens, nymphomaniacs and X-rated bloodsuckers, it's high time for a vacation. Now the aliens are back in a fiendish conspiracy with the U.S. government, and only Felix stands between them and the Earth women they covet. But when an army hit man attacks Felix and the bodacious vampire sexpert, Carmen, not even the astonishing erotic powers of the Kama Sutra for the Undead may be able to save them.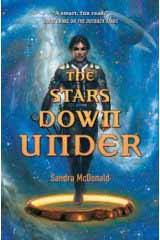 THE STARS DOWN UNDER by Sandra McDonald – Chief Terry Myell and Lt. Comm. Jodenny Scott have been assigned to duty on the planet Fortune, away from the huge ships that carry colonists from the wreckage of polluted Earth to clean new worlds across the galaxy. But there's another way besides spaceships to travel from world to world. A group within Team Space is exploring the Wondjina Spheres, a set of ancient alien artifacts that link places and times. Now those spheres have shut down and Team Space thinks that Terry and Jodenny are part of the key to make them work again. They can volunteer, or be "volunteered." As a result, they will be tested to their limits and beyond.