All the news that's fit to capsulize!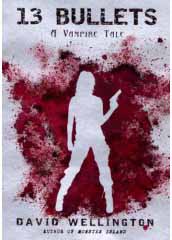 CONTRACT THE 'PLAGUE'
MONSTER ISLAND author Dave Wellington has a new horror novel coming out – the vampire thriller 13 BULLETS. To promote it, he's got a related serial novel online called PLAGUE ZONE, with new chapters posted every Monday, Wednesday and Friday.

DIAL S FOR SAVINGS
Amazon now sells cell phones and plans for less. (Try saying that 10 times real fast!) See the banner ad at right and click for details. Even for low users like me, there's something for everyone. I use Virgin Mobile and its pay-as-you-go plan and only spend $20 every four months or so.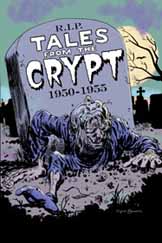 REOPENING THE 'CRYPT'
After five decades, TALES FROM THE CRYPT – the comic, that is – is back. In June, Papercutz is relaunching the legendary EC Comics horror anthology with two 20-page stories each bimonthly issue. PLASTIC MAN's Kyle Baker provides the cover art for the first one; you can see preview pages here. As a fan of the original comic, the HBO series and the big-budget movies, this is good news to me.
COMMENT AWAY!
You may have noticed our recent redesign (thanks, Chris!), which now institutes threaded comments. Visitors are starting to put the commenting function to good use, and BOOKGASM is going to offer incentives to encourage more. Every now and then, we're going to reward regular, relevant commenters with free books! You won't know when, you won't know what – so contribute to the discussion to get your hat into the ring! –Rod Lott