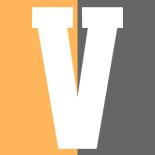 In the world of Japanese imports, Vertical Inc. is tops, book-wise. From manga and puzzles to horror fiction and fantasy, the New York-based publisher doesn't flood the market with dozens of titles a week, but instead opts for quality over quantity. Here, Vertical's marketing director, Ed Chavez, fills us in on the house's mission to bring the fun of the Far East to your hands.
BOOKGASM: For the uninitiated, what's Vertical's mission in publishing?
CHAVEZ: Our objective is to publish the best in contemporary Japanese popular culture to give a global audience a proper sample of what is currently being consumed, relevant and highly regarded in Japan.
BOOKGASM: Obviously, you can't reprint everything from Japan, so what makes a title special enough to attract your interest?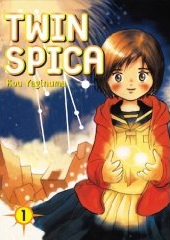 CHAVEZ: Cultural impact is something that resonates true with all of our books. Whether you have a cookbook from Japan's hottest celebrity chef, Kentaro Kobayashi; or a manga that has touched a generation of readers, like TWIN SPICA; or an international sensation like Koji Suzuki's RING series, Vertical titles must make their mark on the Japanese populous before we can consider it.
BOOKGASM: Vertical has become a reliable name brand in manga. How difficult is it to find good manga among today's offerings to import?
CHAVEZ: Manga is becoming an increasingly difficult business in the U.S. While I will always say there is plenty of grade-A material to license from Japan available, access to those properties has become quite limited over the last three to four years. I find it curious that this lack of competition has occurred during the recent decline of the U.S. manga market. While there might not be a clear direct correlation, I feel there are many titles that are better served by other publishers and even more properties that have been ignored because of what are essentially embargos.
That said, there are plenty of other options available outside of Japan's "big three" publishers. Knowing that since I started at Vertical one year ago, it was my objective to scour the rest of the manga world for properties that are Vertical quality. And so far, I believe we have been successful at that.
BOOKGASM: How have the Osamu Tezuka reprints done for Vertical? I'm especially curious about the ongoing BLACK JACK series. While it would seem such a project would attract a loyal fan base, I'm assuming the law of diminishing returns comes into play?
CHAVEZ: Since Vertical's launch, Tezuka's comics have been one of the main pillars of our success as a company. Tezuka's sales easily make up a full third of our overall sales, and when you consider how we had an 18-percent increase in revenue last year, those sales were very significant.
BLACK JACK has been a fascinating case in the manga world. You are right about diminishing returns. Those laws affect every title, but BLACK JACK has now twice bucked that trend over the last 12 months. Last summer, BLACK JACK, already six volumes into its run, began to gain readers, with orders surpassing the two previous volumes. We are seeing the same trend for VOLUME 10, where orders are as high as they were around this time last year.
There is no doubt Tezuka created a masterpiece in BLACK JACK, and the content itself is what is really bringing in new readers, but there is one point that I think people overlook that might also be in play here: BLACK JACK being a collection of shorts can allow for sampling at any point in the series. It does not need the same level of commitment as other titles with the same length, nor does it seem as daunting to come into the series midway. BLACK JACK by design can cure readers of almost any manga anxiety.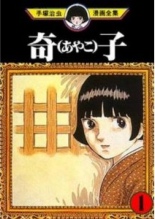 BOOKGASM: Are you considering bringing other Tezuka works to these shores? I, for one, would love the opportunity to see his VAMPIRES.
CHAVEZ: We are always considering more Tezuka. This fall, we will release a new omnibus, this time collecting Dr. Tezuka's post-WWII drama, AYAKO. The title will be translated by Mari Morimoto, the woman responsible for adapting some of manga's biggest names — INUYASHA, NARUTO, DRAGONBALL and NEON GENESIS EVANGELIION — into English. Peter Mendelsund will once again take the design reigns.
I would like to take on another Tezuka title once BLACK JACK wraps up next summer. We haven't decided which way to go, but we already have a short list ready.
BOOKGASM: Are the puzzle books Vertical's bread and butter, or has that trend died down a little?
CHAVEZ: I mentioned earlier that Tezuka was one of Vertical's pillars. Our puzzles by Japan's puzzlemaster supreme, Tetsuya Nishio, are another. They actually make up a little more than a third of our sales. We plan to release a new O'EKAKI title later this month, with two new puzzle collections later this year.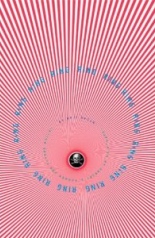 BOOKGASM: You also publish horror novels, perhaps most notably the works of Koji Suzuki. Now that Hollywood has all but finished with its J-horror remakes, has interest in those books decreased as well?
CHAVEZ: Not really. The Suzuki books still resonate with readers who have a thing for the paranormal. That has interest has carried on to the success of Natsuhiko Kyogoku's horror-mystery SUMMER OF THE UBUME. Even though J-horror as a brand no longer has the same influence on popular media in the West, I think great titles like RING, SPIRAL, DARK WATER and UBUME will continue to be sought out by fans looking for new perspectives on a popular form of genre fiction.
BOOKGASM: For Vertical specifically, how has the explosion of e-books affected the way you do business?
CHAVEZ: Has it been an explosion? I am uncertain if e-books themselves have grown as a market, or if the industry, which includes hardware and technology, has expanded. Vertical is not alone in that belief, either. Our distributor, Random House, is also waiting patiently reading trends and sales data to see just when that tipping point will be reached. We don't think we are there yet, and we might not be there for a few years.
In the meantime, we will continue to speak with our industry partners to look at the best options for our eventual digital manifest destiny. Systems like the iPad really intrigue me personally, as the iPad in particular could become a great tool for serialized manga distribution. However, I feel we are still a technological generation away from having the ideal combination of delivery platform, hardware and revenue optimization to make licensing translated content plausible for digital distribution. —Rod Lott
OTHER RECENT BOOKGASM AUTHOR INTERVIEWS:
• Q&A with DEATH TO EVERYONE's Tyler Shelburn
• Q&A with NEW BRIGHTON ARCHEOLOGICAL SOCIETY's Mark Andrew Smith
• Q&A with THE SCORPION TRAIL's Larry D. Sweazy