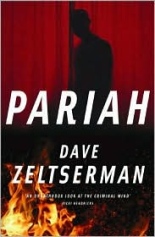 1. PARIAH by Dave Zeltserman — Taking the top spot for the second year in a row is Zeltserman, in the follow-up to last year's SMALL CRIMES. To say this surpassed that is an understatement. It's a great ride from a writer who is truly becoming the crime voice of Boston. Screw you, Lehane.
2. RICHARD STARK'S PARKER: THE HUNTER by Darwyn Cooke — The graphic novel of the decade. What this book does is what film directors have been screwing up for years: adapting Richard Stark/Donald E. Westlake to perfection. A must-have for any crime fan.
3. SANCTIFIED AND CHICKEN-FRIED: THE PORTABLE LANSDALE by Joe R. Lansdale — A great collection of Lansdale's short stories focusing on his Texas roots. This is not only a great introduction to the man's work, but also has some of his best pieces, including cult favorite "Bubba Ho-Tep."
4. FIFTY GRAND by Adrian McKinty — A fantastic page turner from early this year that might have slipped by many readers out there. Don't let this novel pass you by; once it grabs the reader, it doesn't let go until the brutal finish.
5. DON'T CALL ME A CROOK!: A SCOTSMAN'S TALE OF WORLD TRAVEL, WHISKEY, AND CRIME by Bob Moore — One of the best pieces of nonfiction that I got to cover this year. You would swear that it reads like some long-ago pulp, but it's all true.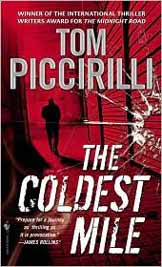 6. THE COLDEST MILE by Tom Piccirilli — The sequel to THE COLD SPOT picks right up where the previous book ended. Again, this is like a mirror universe for fans of Richard Stark's Parker series.
7. LOSERS LIVE LONGER by Russell Atwood — The first of the two Hard Case Crime titles to make my top 10 this year is a top-notch detective story with, sadly, my least favorite Robert McGinnis cover.
8. LAST DAYS by Brian Evenson — The best book that had a cult of amputees. This is truly the find of the year.
9. HONEY IN HIS MOUTH by Lester Dent — The second Hard Case book on this list and the one that truly blew away all my expectations. The man who gave the world Doc Savage was only scratching the surface of his writing powers, as this lost novel proved.
10. ALL THE DEAD VOICES by Declan Hughes — Feel-good reading for those who think BOYS DON'T CRY is light entertainment. Burke is the second coming of Ross Macdonald.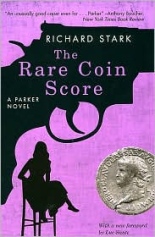 HONORABLE MENTIONS:
Richard Stark reissues – Six more books came out from the University of Chicago Press, and hopefully that the rest will make it out sooner than later.
GROUND ZERO by F. Paul Wilson — Repairman Jack's world is getting closer to the endgame, and this one tied up some very large loose ends.
JUMP by Tim Maleeny — Maleeny takes on his Agatha Christie persona for this solid mystery that harkens back to the days of Poirot and Marple, just with a big bang and a bigger body count.
THE LITTLE SLEEP by Paul Tremblay — Narcoleptic private eye — 'nuff said.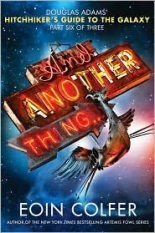 AND THE WORST:
AND ANOTHER THING … by Eoin Colfer — I've had bowel movements that were more interesting.
Next time: Back to business. —Bruce Grossman