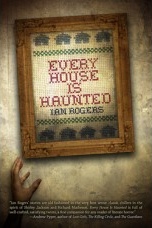 Ian Rogers is a writer, artist and photographer. EVERY HOUSE IS HAUNTED is his first collection. A second collection of stories, SUPERNOIRTURAL TALES, featuring supernatural detective Felix Renn, is forthcoming from Burning Effigy Press, but here he discussing writing the stories that compose EVERY HOUSE IS HAUNTED, from ChiZine Publications.
Writing a book is a lot like building a house. It's a difficult, labor-intensive project that should probably be left to the professionals. The analogy is especially apt when the book is a collection of short stories. It's easy to think of the individual tales as bricks, slapping them together with the mortar of editing and proofreading, creating an attractive façade (i.e., the cover), and voila! you have a book.
It's not as easy as it sounds — much like building a house — and while I do consider myself to be a professional, I'm sure no Mike Holmes. In some ways I'm still a beginner, but that doesn't mean I haven't learned a few things since my first collection was published.
The first is, putting together a short story collection is probably closer to building a house of cards. A house of cards is a fragile, delicate structure built on a shaky foundation. Which to me is a pretty good description of short story collections in general.
Readers tend to prefer novels to short stories, but there's still an appreciation (and a market) for the short story form, enough that publishers keep publishing them, and readers (some of them, anyway) keep buying them.
I knew my first book would be a short story collection. I had enough stories to fill a book, and I thought it was a good move for my career. Plenty of other authors had started out with short stories. Stephen King, Clive Barker, Shirley Jackson. For them, the short story form wasn't just a gateway to novels and other longer works. These were authors who loved short stories.
There were even stories behind the stories. I'll never forget Stephen King talking about selling his short fiction to men's magazines like CAVALIER and ADAM BEDSIDE READER. Or the overnight sensation of Clive Barker's BOOKS OF BLOOD. Or the famous quote from Shirley Jackson about her story, "The Lottery": "The number of people who expected Mrs. Hutchinson to win a Bendix washer would amaze you."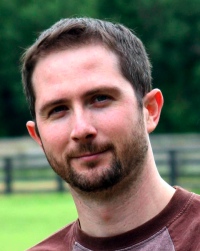 My collection, EVERY HOUSE IS HAUNTED, contains 22 stories that I describe as "dark fiction." I don't use that term as a euphemism for horror. If I wanted to call the book a horror collection, I would have. But the stories in EVERY HOUSE IS HAUNTED run the gamut of horror, fantasy, and suspense. There are even some funny parts because I firmly believe that humour provides an element of realism that actually makes the horror parts that much scarier.
When it came to selecting stories for EVERY HOUSE IS HAUNTED, I had choices to make — some easy, some hard. Since I knew this was going to be a book of dark fiction, I was immediately able to toss the three science fiction tales I'd had published. That was an easy decision because they just didn't fit the book. They weren't bad materials for building a house, they just weren't the right ones. I did keep one, "The Rifts Between Us," a horror story with a sci-fi slant about death as a frequency that people can be "broadcasted" to.
One of the harder choices was whether or not to include my first professional sale, "The Tattletail." The story of a boy and his pet demon fit the collection, but I was worried that since the story was my first major sale it might not be as good as the others in the book. In the end I realized this wasn't a reason not to include it, that while it might be a little rough around the edges, "The Tattletail" was still a perfectly good story. In the house that is my collection, this particular story is like the ancient piece of timber that is used as a mantel for the fireplace. It's not the best feature of the house, but it's an ornamental touch, a little piece of history that happens to be special to me.
If "The Tattletail" is a touch of history, then the four stories that I think of as my Maritimes Mythos — "Autumnology," "The Currents," "Leaves Brown," and "Twillingate" — are a touch of something personal. My family is from the East Coast of Canada, and these stories were included as a nod to them, not just because they're my family, but because it was my cousins who terrified me as a child with stories of phantom cats and crying ghosts in the woods. You could call it my first exposure to horror and the supernatural. Years before I ever picked up a Stephen King novel.
The rest of the book came together quickly and painlessly. The final process of figuring out the table of contents was probably closer to rearranging furniture than building a house, but then, what's a house without some fancy-schmancy interior design? My copy editor, Helen Marshall, and one of my publishers, Sandra Kasturi, deserve the credit for that. If it was up to me every room in my haunted house book probably would have ended up as a man cave.
So, with the book finally coming out, I now ask myself was it worth it and would I do it again? The answer is a big yes on both counts. After all, the great thing about building houses of cards is seeing if you can build them higher each time. It can be a bit scary, but that's familiar territory for a horror author. It's also part of the fun. —Ian Rogers
Buy it at Amazon or ChiZine Publications.