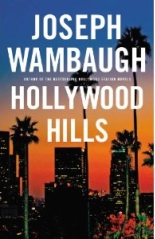 ROD LOTT'S PICKS
Rather than present my opinions all over again, I thought instead I'd present my choices for the best books of 2010 as if hack film critic Gene Shalit were blurbing them. (Okay, you caught me: I just ran out of time.) So without further ado and in no particular order:
HOLLYWOOD HILLS by Joseph Wambaugh: "Head for the hills! HOLLYWOOD HILLS, that is! Hooray for HOLLYWOOD!"
GAME CHANGE: OBAMA AND THE CLINTONS, MCCAIN AND PALIN, AND THE RACE OF A LIFETIME by John Heilemann and Mark Halperin: "The votes are in! And my chad hangs for GAME CHANGE! You betcha!"
STORIES edited by Neil Gaiman and Al Sarrantonio: "Once upon a time, you read this anthology … and loved it! The end!"
THE DEVIL AND SHERLOCK HOLMES: TALES OF MURDER, MADNESS, AND OBSESSION by David Grann: "Whodunit? David Grann, that's who! THE DEVIL may care … and so do I!"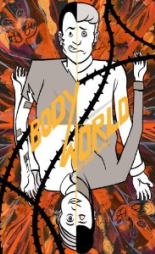 BODYWORLD by Dash Shaw: "Dash off to the bookstore and buy this one! It'll rock your BODY and your WORLD!"
DESTROY ALL MOVIES!!!: THE COMPLETE GUIDE TO PUNKS ON FILM by Zack Carlson and Bryan Connolly: "DESTROY ALL MOVIES? More like destroy all other books! Don't believe me? Then PUNK you!"
WEDNESDAY COMICS by various: "It's WEDNESDAY, I'm in love! No wonder they call it Hump Day! Because I want to hump this book!"
TWIN SPICA by Kou Yaginuma and PEEPO CHOO by Felipe Smith: "SPICA must be Japanese for 'spectacular!' And PEEPO CHOO must be Japanese for 'chew poop,' so call me a coprophiliac! Nom-nom-nom!"
"YIPPEE KI-YAY MOVIEGOER!": WRITINGS ON BRUCE WILLIS, BADASS CINEMA AND OTHER IMPORTANT TOPICS by Vern: "More like yippee ki-yay, motherfucker! I'll DIE HARD reading this one!"
And the worst:
THE GIRL IN ALFRED HITCHCOCK'S SHOWER by Robert Graysmith: "This SHOWER's so cold, my wiener shrunk! Brrrrr!" —Rod Lott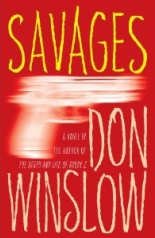 ALAN CRANIS' PICKS
The criteria? Simple: Beyond the usual "can't put it down" excitement from a first reading, these are the books I most look forward to reading again.
NOVELS:
SAVAGES by Don Winslow — His previous novels highlighted individually either his hip sense of humor or his moving intensity. In SAVAGES, he brought them both together into perhaps his best novel to date.
OVERWINTER by David Wellington — The second in Wellington's werewolf series continues the saga started in FROSTBITE, enriches the central characters, and takes the entire lycanthropy mythos into new territory.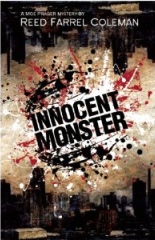 INNOCENT MONSTER by Reed Farrel Coleman — The author proves his mastery of disillusionment and personal despair in this story of Moe Prager's investigation of the disappearance of a child prodigy in the world of high art and higher profits.
 
ON THE NICKEL by John Shannon — Shannon's latest restricts his Jack Liffey protagonist to a wheelchair with no voice, yet has him as actively involved as any of his previous series entries. Notable also for its gut-wrenching yet compassionate portrayal of L.A.'s skid row homeless.
 
ABLE ONE by Ben Bova — This longtime science-fiction master presents a sort-of techno-thriller distinguished by its concern more for its characters and narrative suspense than for the hardware involved.
 
THE DEVIL by Ken Bruen — Jack Taylor finally meets the nemesis that has hounded him all these years in Bruen's murder/horror story with only vague but effective traces of the supernatural.
 
THE DEPUTY by Victor Gischler — After a couple of irreverent and wonderful forays into science fiction and horror, it's great to have Gischler back with a wicked, high-octane tale of dusty criminal low-lives and corruption.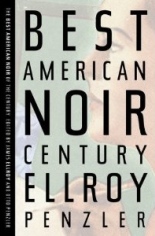 STORY COLLECTIONS:
 
THE BEST AMERICAN NOIR OF THE CENTURY edited by James Ellroy and Otto Penzler — You might take issue with the editors' definition of "noir," but there is no denying the pleasure of having these classic and contemporary dark jewels, by such a diverse group of authors, in one collection.
 
AMOS WALKER: THE COMPLETE STORY COLLECTION by Loren D. Estleman — A terrific way to mark the 30th anniversary of Estleman's enduring P.I. and a needed reminder of Estleman's formidable talent and contributions to the genre.
 
THE BEST OF JOE R. LANSDALE by Joe R. Lansdale — Some of your favorites might not be here, but while earlier collections of his excellent short works become harder to find, we should be grateful for this recent gathering.
 
SELECTED STORIES by Fritz Leiber — As is the case with the Lansdale collection above, longtime Leiber readers will take issue with this collection. But it nonetheless provides a valuable introduction to this superb and influential modern horror, SF, and fantasy author and might possibly rescue him from relative obscurity.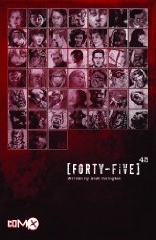 GRAPHIC NOVELS:
 
FORTY-FIVE by Andi Ewington — Unorthodox in its narrative style (mostly interviews) and illustrations (various artists with differing styles), this thought-provoking meditation of superheroes will be seen as a watershed work — much like WATCHMEN — in years to come. —Alan Cranis
ALLAN MOTT'S PICKS
When Rod announced he was planning on starting the movie-themed site Flick Attack, I immediately sent him an e-mail thanking him, since it meant I could finally stop pretending I enjoyed reading books— a great burden I took upon when I became an infrequent BOOKGASM contributor.
I was joking, of course, but there is no denying that in the past few months of its existence, I've already written 65 reviews for Flick Attack, which is at least double the amount of 'GASM reviews/articles I've written in the past four years. The problem isn't that I'm an illiterate philistine, but rather that my literary tastes have become so minutely specific over the years that the amount of average bookstore space I consider worthy of my attention can best be measured in inches (the Canadian wrote only because most of you won't know what a centimeter is).
Which is why I'm surprised I've managed to compile such a relatively long selection of titles for my best-of-the-year list. Turns out 2010 was a banner 12 months for my very selective tastes, churning out as it did a great book about food and cooking, several great books about this business we call show, a hugely entertaining nonfiction political page-turner and at least one novel of the only kind I usually read: British social satire. It's an eccentric list, likely to end up as callously ignored as the reviews I originally wrote for most of the included, but if you do happen to decide to give one of these books a try I guarantee that I really, truly loved it and — if you're both awesome and cool — you might like them, too.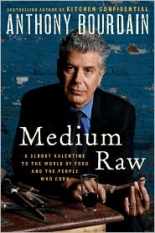 Best Book About My Third Greatest Personal Obsession:
MEDIUM RAW: A BLOODY VALENTINE TO THE WORLD OF FOOD AND THE PEOPLE WHO COOK by Anthony Bourdain — Assailed by some (assholes) as Bourdain's sad attempt to justify his so-called "selling out," I instead found this, his first true sequel to KITCHEN CONFIDENTIAL, to be a moving account of what can happen when a once perpetual malcontent is forced to re-evaluate his cynicism in the face of genuine success and happiness. Add to that some of the best, least pretentious food writing you're likely to find and you have a book that both thrilled my inner foodie and allowed me to indulge in a tasty helping of reluctant optimism.
Best Book Everyone Knew Was Inevitable as Soon as the Shit Hit the Fan:
THE WAR FOR LATE NIGHT: WHEN LENO WENT EARLY AND TELEVISION WENT CRAZY by Bill Carter — As soon as word spread that NBC was planning on dumping Conan O'Brien from THE TONIGHT SHOW in order to give it back to Jay Leno, knowledgeable folks everywhere became certain that the author of THE LATE SHIFT — perhaps the greatest book ever written about network television — now finally had a subject worthy of a sequel. And Mr. Carter did not disappoint, delivering both an epic tale of destiny run amok and a bittersweet eulogy for a long-beloved format nearing the end of its cultural relevance.
Best Book I Would Have Totally Reviewed If Rod Hadn't Done So First: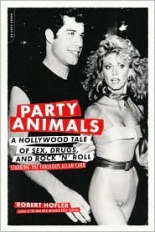 PARTY ANIMALS: A HOLLYWOOD TALE OF SEX, DRUGS, AND ROCK 'N' ROLL STARRING THE FABULOUS ALLAN CARR by Robert Hofler — As someone who can honestly claim to have seen CAN'T STOP THE MUSIC more times than he's seen CITIZEN KANE, I was clearly the target audience for this biography of legendary '70s/'80s movie producer Allan Carr, but unfortunately, Rod reviewed it before I could get my hands on a copy. And while he gave it a positive review, I personally would have been much more effusive in my admiration of Hofler's work. While always appropriately gossipy, he still manages to keep the book from feeling sleazy or exploitative (no mean feat when your cover explicitly features Olivia Newton John's camel toe) and does the close to impossible by making his subject feel both human and sympathetic, despite such abundant evidence to the contrary.
Best Book from '09 I Didn't Know Existed Until '10, So It Totally Counts:
ADRIAN MOLE: THE PROSTRATE YEARS by Sue Townsend — Copyrighted in its native England in 2009, I couldn't find a copy on a Canadian bookshelf until the beginning of this year, so I'm flagrantly ignoring Rod's rules and counting it amongst the best of 2010 (fight the power!). The latest entry in Townsend's decades-spanning social satire of British life that began with 1982's THE SECRET DIARY OF ADRIAN MOLE, AGED 13 3/4, finds our "hero" entering his 40s still as unhappy and unsuccessful as ever. Adding to his misery is the inevitable failure of his latest marriage, the loss of his job at a used bookstore and — most seriously — a bout with serious illness. Inspired by her own health troubles, Townsend has made this the most overtly melancholy book in the series, but balances its more serious moments with her trademark humor and the fan-pleasing suggestion that Adrian might finally end up—if only briefly—with his first love, the impossibly glamorous Pandora Braithwaite. Right up there with previous series highlights GROWING PAINS and THE CAPPUCCINO YEARS, this latest entry definitely marks a welcome return to form after the highly disappointing THE LOST DIARIES.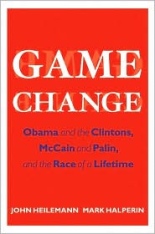 Second Best Book I Would Have Totally Reviewed If Rod Hadn't Done So First:
GAME CHANGE: OBAMA AND THE CLINTONS, MCCAIN AND PALIN, AND THE RACE OF A LIFETIME by John Heilemann and Mark Halperin: There's no doubt that the 2008 presidential election was easily the most historic ever experienced by many of us and will be discussed and dissected in hundred of books over the following decades. How well GAME CHANGE will fare in comparison remains to be seen, but as an opening shot, it mixed the right amount of history, hearsay and outright gossip to keep even the most jaded of political flacks engrossed from cover to cover. Even-handed enough to piss off both the right (who didn't like how Sarah Palin is portrayed as being grossly unprepared for the office she was inexplicably chosen for) and the left (who most objected to the depiction of the late Elizabeth Edwards as a selfish Lady Macbeth type), no one in the book escapes unscathed, although Heilemann and Halperin do ignore some of the Clinton campaign's more blatant acts of hypocrisy.
Biggest Surprise of the Year:
THE BEDWETTER: STORIES OF COURAGE, REDEMPTION, AND PEE by Sarah Silverman: When I picked up Silverman's inevitable literary cash grab, I assumed it was going to be dark and outrageously funny, what I didn't expect was that it would also be heartfelt and genuinely emotional. THE BEDWETTER turned out to be the rare comedic autobiography that works better as a memoir than a book of comedy, since its best chapters are the more serious ones dedicated to Silverman's childhood and the nighttime incontinence that plagued her until she was 16. Usually, I can't wait to get past the typically boring "early years" chapters and get right to the showbiz anecdotes, but in this case, I would have been perfectly happy if Silverman never mentioned her comedy career at all.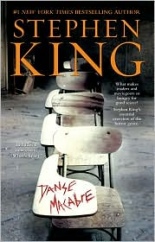 Best Re-Release:
DANSE MACABRE by Stephen King: One of the biggest no-brainers of the year for me was to buy and download the unabridged audiobook version of King's classic dissection of the horror genre as it stood in the early '80s (a new and lengthy introduction by King being the only nod to the time that has passed since the book was originally written). Still a healthy mixture of occasional brilliance, respectable insight and occasional generational blindness, the most surprising part of revisiting the book for me was the realization that I am now two years older than he was when he first wrote it at the age of 33 (a disturbing revelation only somewhat mitigated by the fact that I wrote my own — admittedly lame — book on horror movies just before I turned 30, so nyah-nyah-nyah-na).
Also Worthy of Mention, But Not Enough to Write Big, Long, Freaking Paragraphs About:
• ROLE MODELS by John Waters
• LOVE BITES by Adrienne Barbeau
• I KNOW I AM, BUT WHAT ARE YOU by Samantha Bee
• CONFESSIONS OF A PRAIRIE BITCH: HOW I SURVIVED NELLIE OLESON AND LEARNED TO LOVE BEING HATED by Alison Arngrim
• TEARS OF A CLOWN: GLENN BECK AND THE TEA BAGGING OF AMERICA by Dana Milbank
• WEDNESDAY COMICS by various
WORSTS
One of the benefits of being such a picky reader is that it means I seldom experience the displeasure of reading a truly terrible book. While there have been some books that disappointed me this year, such as David Bianculli's DANGEROUSLY FUNNY, James Sullivan's 7 DIRTY WORDS and Nicole LaPorte's THE MEN WHO WOULD BE KING, none of their crimes were egregious enough to merit inclusion in a list such as this. I also don't feel right singling out Meghan McCain's unfortunate DIRTY SEXY POLITICS, since I only read and reviewed it to rile up BOOKGASM's collection of passionate right-wing readers and knew exactly what I was getting into when I started it. No, there's really only one book that I came across this year that I can honestly say I regret having read and — not surprisingly — it was one Rod sent to me because he couldn't be bothered to review it himself (I will, however, graciously give him the benefit of the doubt and assume he thought I'd like it).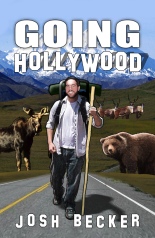 Worst Book of the Year:
GOING HOLLYWOOD by Josh Becker — It says something about my affection for bad movies and the people who make them that I honestly thought I would enjoy a book written by the man who gave us the truly atrocious PLANET OF THE APES rip-off ALIEN APOCALYPSE, never once considering that his inability to create an entertaining low-budget sci-fi movie might suggest the same for a short memoir. It only took a few pages, though, for me to figure out that Becker was both: a) a terrible writer and b) someone with whom I probably would not get along. In telling the tale of his earliest years in Hollywood, he manages to pull off the difficult trick of creating a series of reminisces that never once feel credible, despite being far too banal to fabricate. Once you've discovered that he can't even make a boring conversation about movies with a friend sound authentic, it becomes very easy to understand why he decided to settle on being another Ed Wood, rather than the next Orson Welles. —Allan Mott