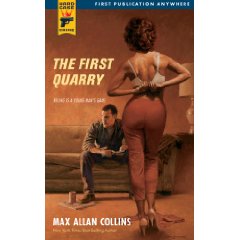 Best in Fiction
You may be shocked — perhaps even find it sacrilegious — that we'd name a paperback original as the year's best novel, but at BOOKGASM, that's how we roll. And so it goes with Max Allan Collins' THE FIRST QUARRY. Perhaps the best offering yet from Hard Case Crime, it's the novel that thrilled me to the bone (I leave it you to guess which one) like no other in 2008. Of all the authors I read regularly, here's the guy who deserves to be selling 10 times whatever he does now.
I was also enamored with Joseph Wambaugh's HOLLYWOOD CROWS, a seriocomic cop drama that's stuck with me all year long. While many readers took a love-it-or-hate-it approach to Will Lavender's debut OBEDIENCE, I found it to be the most clever of mysteries; simply flip that switch toward "suspension of disbelief," people. In a crowded fantasy field, Jonathan Barnes' oddball, imaginative THE SOMNAMBULIST stood out among the rest, and as far as anthologies go, the Lee Child-edited KILLER YEAR: STORIES TO DIE FOR … FROM THE HOTTEST NEW CRIME WRITERS totally made mine.
Worst in Fiction
Dean Koontz is an author I always look forward to reading, but that now ends if it contains the word "odd" in the title. ODD HOURS is the fourth in a seemingly endless and increasingly insufferable series about a pancake cook who can see the dead. The first one was great; they go markedly downhill from there. No more, Dean!
And while "worst" is too harsh a term for these runners-up, they sure emerged as sizable disappointments: James Reese's THE DRACULA DOSSIER sucked the life out of a terrific premise with sluggish pacing; Leopold Gout's GHOST RADIO killed its hopes of suspense with frustrating pretentiousness; Jeffery Deaver displayed an uncharacteristic laziness with THE BODIES LEFT BEHIND; Travis Thrasher's ISOLATION substituted writing a true ending with the power of prayer; and Van Allen Plexico just about grounded superhero fiction with the clumsily titled, amateurish sci-fier SENTINELS: WHEN STRIKES THE WARLORD.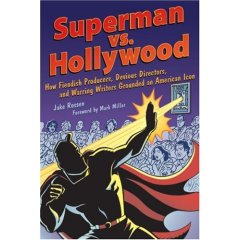 Best in Non-Fiction
Look! Up in the sky! It's SUPERMAN VS. HOLLYWOOD: HOW FIENDISH PRODUCERS, DEVIOUS DIRECTORS, AND WARRING WRITERS GROUNDED AN AMERICAN ICON, Jake Rossen's immensely entertaining chronicle of the Man of Steel's mighty (and miserable) leaps from page to screen. For THE MONSTER OF FLORENCE, Douglas Preston and Italian journalist Mario Spezi went on the trail of a serial killer, and the result was as compelling as fiction. CHARLES FORT: THE MAN WHO INVENTED THE SUPERNATURAL seems like an unlikely subject of a biography, but I'm glad Jim Steinmeyer felt otherwise. And finally, just for kicks (both kinds), SEAGALOGY: A STUDY OF THE ASS-KICKING FILMS OF STEVEN SEAGAL had me laughing aloud and thisclose to stocking up on some terrible DVDs to make sure my leg wasn't being pulled.
Worst in Non-Fiction
Eleven months later, I'm still wondering what in Sarah Boxer's ULTIMATE BLOGS: MASTERWORKS FROM THE WILD WEB remotely qualifies as "ultimate," a "masterwork" or even "wild." Epic fail.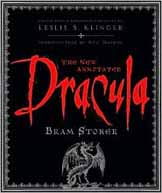 Best in Reissues
The work Leslie S. Klinger had to put into THE NEW ANNOTATED DRACULA absolutely blows my mind, but it wasn't all for naught; the latest and greatest edition of Bram Stoker's 1897 masterwork is undeniably a joy to flip through and intoxicating to read. Vampires also had a good year when Suzy McKee Charnas' 1980 novel THE VAMPIRE TAPESTRY was rescued from oblivion by Orb. And while Gauntlet Press practically operates as Ray Bradbury miscellany cottage industry, MASKS is the one to feast your eyes upon, assembling pieces of an unfinished novel into something that still delivers much of its intended power.
Worst in Reissues
Based upon FER-DE-LANCE / THE LEAGUE OF FRIGHTENED MEN — Bantam's inaugural two-in-one trade paperbacks of Rex Stout's mysteries — that boorish Nero Wolfe can take his orchids and shove them up his hindquarters, for all I care. There are 33 novels in the series, but I can't fathom trying one more.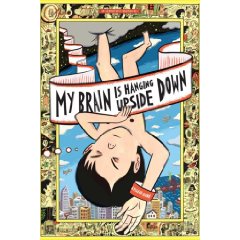 Best in Comics
David Heatley bared his soul and then some for the autobiographical MY BRAIN IS HANGING UPSIDE DOWN, and the voyeur in me was fascinated by what I saw. Ditto for ZOT!: THE COMPLETE BLACK AND WHITE COLLECTION — 1987-1991, a ridiculously affordable retrospective of Scott McCloud's underrated graphic gem that's more about hearts than heroes. The comics in BAT-MANGA!: THE SECRET HISTORY OF BATMAN IN JAPAN are stupid, but in the hands of designer Chip Kidd and friends, the entire package somehow turns trash into pop-culture treasure. Speaking of manga, they don't come crazier than Kazuo Umezu's CAT EYED BOY, out in two thick bricks, or more charming than Nina Matsumoto's YŌKAIDEN: VOLUME 1, a new series off to an absolutely fantastic, from-nowhere start.
Worst in Comics
It's not the like the movies of Jason Voorhees and Freddy Krueger are high art, but even the weakest effort of either franchise is better than FREDDY VS. JASON VS. ASH, a misbegotten adaptation of a never-made sequel. The only winner in that matchup is you, provided you skip this super-lame execution. —Rod Lott