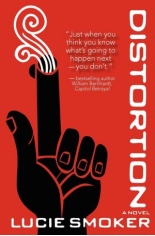 The debut novel of Lucie Smoker, DISTORTION, is a mystery involving a slashed-up corpse and a nightclub burnt to ashes. In this essay, the Oklahoma-based author discusses how one character uses a unique method to further the murder investigation: painting the crime scene in reverse perspective.
I wrote a mystery about an artist — but why? We all love crime fiction for its puzzles, its intrigue and its unique insight into the human condition, but why would I replace the usual detective with someone as illogical as an artist?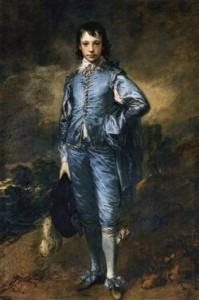 When I began writing my artist character, Adele Proust, I asked myself what Addie could bring to the world of crime fiction. What unique trait did she possess that could transform an investigation? The answers came fast from the character herself.
Creative people have a unique view of the world. Artists "see" a scene in terms of shapes, feelings — not cause and effect. They often play with reality, distorting an image to bring out a fresh viewpoint, a view that most of us would never have seen on our own. It might be based on contradiction or contrast. Through caricature, a cartoonist can highlight the unique curves of a face. Through absurdity, an artist can convey great truths. But how could a simple distortion catch a killer?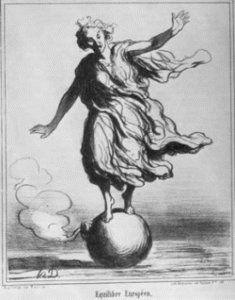 In her portraits, Adele Proust utilizes much more than the features of her "subject" to create a complete individual on canvas. She distorts the image. Colors convey feelings, light-darkness express personality, and the background symbolizes a lifetime of deeds. When Adele distorts her paintings — enlarging the background — she's focusing on her subject's effects on the world around them. To achieve gestalt, she paints the subject's achievements larger than their physical representation. The truth of an individual is better reflected in their deeds than their physical appearance.
By transferring her portraiture techniques onto a murder scene, Adele takes the subtle effects of one violent act upon one small patch of a neglected garden — then paints them huge, in-your-face. The victim is still up front, but small. Her painting explodes the background — the evidence behind the body and the echoes of a means, motive and opportunity. That unique viewpoint then drives her approach to the entire investigation. Reverse perspective becomes not just a painting technique, but a lens for looking at the world through a crime. —Lucie Smoker
Thomas Gainsborough's Blue Boy uses color, light/darkness, and a simple prop to complete the portrait of an individual.
Honore Daumier's L'Équilibre européen reflects a timeless truth about Europe, expressed through symbols and distortions.