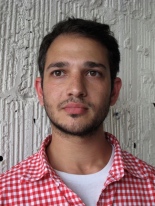 Judging by the title of his new novel/diary/ravings of a lunatic, I HATE YOU, KELLY DONAHUE, one might think Mark Svartz to be an angry man. One would be correct, given the following guest essay by the New York-based advertising copywriter. It's about Valentine's Day — a day which will live in infamy.
On the night of Feb. 14, millions of happy couples around the world will express their undying love for each other as they celebrate the holiday known as Valentine's Day. Meanwhile, millions of single people will be home alone on this night of romance — in the case of girls, eating pints of Häagen-Dazs while watching THE NOTEBOOK and, in the case of guys, masturbating while thinking about single girls who are home alone eating Häagen-Dazs while watching THE NOTEBOOK.
Now, in theory, that doesn't sound so bad. I like undying love. I like ice cream. I like masturbating. But for some unexplainable reason, I HATE VALENTINE'S DAY!
And I know what you're thinking. Cue the obligatory antivalentinist objections we've heard over and over. "It's manufactured romance!" and "It's a fabricated Hallmark holiday designed to encourage commercialism!" Well, sir, to those complaints I say, "Poppycock!" (And I almost never say "Poppycock!" so you know I really mean it.)
First off, who the hell cares that it's forcing people to be romantic? Woe is me, for we have to endure a universally mandated day of kissing and under-the-shirt-over-the-bra boob touching. Oh the horror! Sorry to disappoint you, but Valentine's Day is no one's Vietnam. If you need a day to gripe about, shift your objections to Flag Day. Forcing romance is way less offensive than forcing flag.
And as for the ol' anti-consumerism angle, I'd buy your argument, but then you'd probably just yell at me for buying it. Honestly, I hate Valentine's Day as much as the next guy, but not because of consumerism. Hell, I love consumerism. I love it so much, I might just buy it some heart-shaped chocolates. Sure, consumerism leaves a bitter taste in the mouth when it comes to extravagant excesses like fur coats and heroin. But when we're talking about positive, feel-good purchases like flowers, candy, and humor novels that have been referred to as "demented and hilarious," "laugh-out-loud," and "a book that will be remembered for a long, long time" — consumerism is A-OK with me.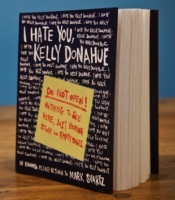 So, why do I hate Valentine's Day? Well … cause I just do! It's just one of those guttural reactions, kind of like how I despise black licorice, hairless cats, and Pat Sajak. The heart hates what the heart hates. And since I'm sure there are others out there who share this same innate disgust for Feb. 14, I will now give you five irrefutable reasons to validate your derision.
1. Indian Airlines Flight 605

What happened on this flight? Oh no biggie, it just crashed on Valentine's Day in 1990, killing 92 innocent people. Why did it crash, you ask? I dunno, maybe because of "Failure of the pilots to realize the gravity of the situation and respond immediately towards proper action of moving the throttles, in spite of knowing that the plane was in idle/open descent mode." Hmm, sounds like a couple of pilots were too busy celebrating this day of love to focus on not-murdering Indian people. Thank you for crashing planes, Valentine's Day!
2. Rob Thomas

If there was no Feb. 14, one Robert Kelly "Rob" Thomas would never have been born in West Germany in 1972. And if Rob Thomas would never have been born, the band Matchbox 20 would never have been formed. And if Matchbox 20 would never have been formed, the song "3 A.M." would never have been written. And if the song "3 A.M." would never have been written, I would never have felt the urge to stab my eardrums with a screwdriver every time I turned on the radio from February '98-July '99. Thank you for ruining 18 months of my life, Valentine's Day!
3. Ras Marye of Yejju Marches into Tigray and Defeats and Kills Dejazmach Sabagadis in the Battle of Debre Abbay

Do you remember where you were on Feb. 14, 1831? Well, if you were Dejazmach Sabagadis, you'd be in Tigray, getting defeated and killed by Ras Marye of Yejju in the Battle of Debre Abbay. And it would suck so hard! Thank you for allowing Ras Marye of Yejju to march into Tigray and defeat and kill Dejazmach Sabagadis in the Battle of Debre Abbay, Valentine's Day!
4. Arizona

On Feb. 14, 1912, Arizona was admitted as the 48th U.S. state, producing such notable Arizonians as Republican Sen. John McCain, The Family Circus creator Bil Keane, and David Spade. Thanks for nothing, Valentine's Day! (Note: If this piece runs in any Arizona papers, just on the off chance that some of them are literate, let's replace Arizona with the equally insignificant Oregon, which was also admitted as a U.S. state on Feb. 14. And instead of the "notable" Arizonians, let's go with such "celebrated" Oregonians as sportscaster Ahmad Rashad, Miss Teen USA 2003 Tami Farrell, and … hell, just go with Sally Struthers.)
5. The Day Love Died

Feb. 14 is supposed to be known for love, eh? Well I seem to remember it as the day love died. On this day in 1989, boxer Mike Tyson and actress Robin Givens officially got divorced, ending one of the most passionate romances in the history of humankind. But you don't see that printed on a greeting card, do you? You don't see I DIVORCE YOU stamped on any heart-shaped candies. If a love as true as that of Mike & Robin could fall apart on February 14th, the whole day is a sham. A SHAM! Thank you for destroying love and turning a shy, harmless, pigeon advocate into a raging, ear-biting, convicted rapist, Valentine's Day! —Mark Svartz