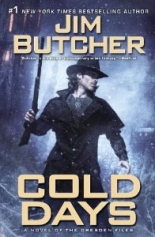 We tell you about a lot of books here at BOOKGASM, but here are two dozen we haven't yet told you about. We recommend considering them to purchase for someone for the holidays — young or old, men or women, fiction or nonfiction — presented here in no particular order.
Whatever you choose, we recommend doing so at your local bookstore first! But if you can't find it there, please use any of our referral links to get to Amazon. Whether you buy that item or not, any purchase you make throws a nickel or two our way, which we'll use to put toward hosting fees, postage to shuttle books to our reviewers, and other expenses to keep the site alive throughout 2013! Happy Thanksgiving, Black Friday, Shop Small Saturday and Cyber Monday! —Rod Lott
COLD DAYS by Jim Butcher — After being murdered by a mystery assailant, navigating his way through the realm between life and death, and being brought back to the mortal world, Harry Dresden realizes that maybe death wasn't all that bad. Because he is no longer Harry Dresden, Chicago's only professional wizard. He is now Harry Dresden, Winter Knight to Mab, the Queen of Air and Darkness. After Harry had no choice but to swear his fealty, Mab wasn't about to let something as petty as death steal away the prize she had sought for so long. And now, her word is his command, no matter what she wants him to do, no matter where she wants him to go, and no matter who she wants him to kill. Guess which Mab wants first?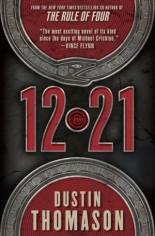 12.21 by Dustin Thomason — For decades, Dec. 21, 2012, has been a touchstone for doomsayers worldwide. It is the date, they claim, when the ancient Maya calendar predicts the world will end. In Los Angeles, two weeks before, all is calm. But by the end of the day, Dr. Gabriel Stanton, the foremost expert on some of the rarest infections in the world, is grappling with a patient whose every symptom confounds and terrifies him. And Chel Manu, a Guatemalan American researcher at the Getty Museum, has illegal possession of a priceless codex that explains why the Maya kingdoms vanished overnight. Suddenly, it seems that our own civilization might suffer this same fate.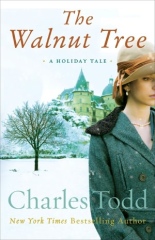 THE WALNUT TREE by Charles Todd — From the bestselling author of the Inspector Ian Rutledge mysteries and the Bess Crawford mysteries comes this poignant, compelling holiday tale, brimming with both and adventure and danger. In 1914, while visiting her friend Madeleine, Lady Elspeth Douglas's life is thrown into chaos when war breaks out and the Germans quickly overrun Belgium, threatening France. Having just agreed to marry Alain, Madeleine's dashing brother, Lady Elspeth watches him leave to join his unit, and then she sets out for England, only to find herself trapped on the French coast.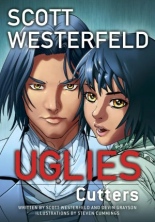 UGLIES: CUTTERS by Scott Westerfield, Devin Grayson and Steven Cummings — With the endless parties and custom-made clothes, life as a Pretty should be perfect. Yet Shay doesn't feel quite right. She has little to no memory of her past; it's as if something in her brain has inexplicably changed. When she reunites with Tally and the Crims — her rebellious group of friends from Uglyville — she begins to recall their last departure to the wild, and the headstrong leader she used to be. And as she remembers the truth about what doomed their escape, Shay decides to fight back, in this manga based on Westerfield's acclaimed young-adult novels.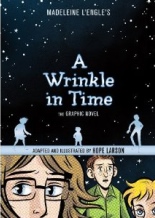 A WRINKLE IN TIME: THE GRAPHIC NOVEL by Hope Larson — On its 50th anniversary, the classic, Newbery Award winning-novel by Madeleine L'Engle becomes a graphic novel, both adapted and illustrated by Hope Larson. When children Meg and Charles Wallace Murry learn that Mr. Murry has been captured by the Dark Thing, they time travel to Camazotz, where they must face the leader in the ultimate battle between good and evil — a journey that threatens their lives and our universe. A WRINKLE IN TIME is an iconic novel that continues to inspire millions of fans around the world.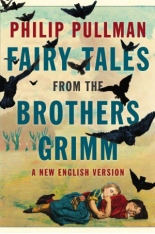 FAIRY TALES FROM THE BROTHERS GRIMM: A NEW ENGLISH VERSION by Philip Pullman — Two centuries ago, Jacob and Wilhelm Grimm published the first volume of their fairy tales. Now Philip Pullman, one of the most accomplished authors of our time, makes us fall in love all over again with the immortal tales of the Brothers Grimm. Pullman retells his 50 favorites, from much-loved stories like "Cinderella" and "Rumpelstiltskin," "Rapunzel" and "Hansel and Gretel" to lesser-known treasures like "The Three Snake Leaves," "Godfather Death" and "The Girl with No Hands." At the end of each, he offers a brief personal commentary, opening a window on the sources of the tales, the various forms they've taken over the centuries and their everlasting appeal.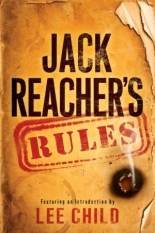 JACK REACHER'S RULES by Lee Child — This is the ultimate fan's guide to the world of Reacher! Featuring selections from all 17 electrifying Jack Reacher novels and an introduction from Lee Child himself, this one-of-a-kind book compiles timeless advice from maverick former army cop Jack Reacher, the hero of Lee Child's blockbuster thrillers and now the star of a major motion picture. Now the hard-won knowledge and hard-hitting strategies of fiction's toughest tough guy are within every thriller reader's reach — in a rapid-fire rundown of the trade secrets, tried-and-true tricks, and time-honored tactics that separate the man in the street from the man to beat.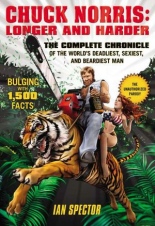 CHUCK NORRIS: LONGER AND HARDER: THE COMPLETE CHRONICLE OF THE WORLD'S DEADLIEST, SEXIEST, AND BEARDIEST MAN by Ian Spector — The ultimate collection of 1,500 facts about the world's toughest and most awesome man. Finally, the wait is over. The most comprehensive collection of Chuck Norris facts from the bestselling series by Ian Spector is ready to blow your mind. Only the manliest of men will be able to handle this bind-up of four previous book and more than 100 new facts. There is nowhere to run, nowhere to hide from these 1,500 facts about the man so powerful we quake when uttering his name: Chuck Norris.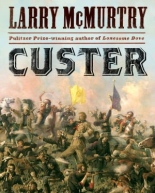 CUSTER by Larry McMurtry — In this lavishly illustrated volume, Larry McMurtry, the greatest chronicler of the American West, tackles for the first time one of the paramount figures of Western and American history, Gen, George Armstrong Custer. McMurtry delivers an expansive, agile and clear-eyed reassessment of the iconic general's life and legacy — how the legend was born, the ways in which it evolved, what it has meant — told against the broad sweep of the American narrative. We see Custer in all his contradictions and complexity as the perpetually restless man with a difficult marriage, a hunger for glory and an unwavering confidence in his abilities.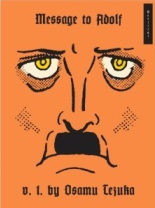 MESSAGE TO ADOLF, PART 1 by Osamu Tezuka — In this 650-page graphic novel, it is 1936 in Berlin, Nazi Germany. A Japanese reporter named Sohei Tohge is covering the Berlin Olympic Games for the Japanese press. As he sits in the press box watching the many track and field events of the day, he receives a call from his younger brother, Isao, who has been studying in Germany as an international student. The two make plans to meet as Isao mentions he has something of importance to share with his sibling. When Sohei arrives at Berlin University, he finds his brother dead, tangled in the branches of a tree.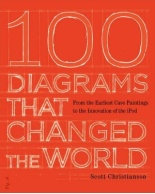 100 DIAGRAMS THAT CHANGED THE WORLD: FROM THE EARLIEST CAVE PAINTINGS TO THE INNOVATION OF THE IPOD by Scott Christianson — This is a fascinating collection of the most significant plans, sketches, drawings, and illustrations that have influenced and shaped the way we think about the world. From primitive cave paintings to the complicated DNA helix drawn by Crick and Watson, they chart dramatic breakthroughs in our understanding of the world and its history. Arranged chronologically and illustrated in full color, each diagram is accompanied by informative text that makes even the most scientific breakthrough accessible to all.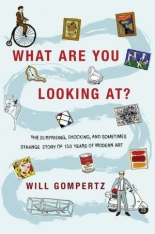 WHAT ARE YOU LOOKING AT?: THE SURPRISING, SHOCKING, AND SOMETIMES STRANGE STORY OF 150 YEARS OF MODERN ART by Will Gompertz — What is modern art? Who started it? Why do we either love it or loathe it? And why is it such big money? Join BBC Arts Editor Will Gompertz on a dazzling tour that will change the way you look at modern art forever. From Monet's water lilies to Van Gogh's sunflowers, from Warhol's soup cans to Hirst's pickled shark, hear the stories behind the masterpieces, meet the artists as they really were, and discover the real point of modern art. Your next trip to the art gallery is going to be a little less intimidating and a lot more interesting.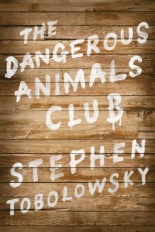 THE DANGEROUS ANIMALS CLUB by Stephen Tobolowsky — Stephen Tobolowsky, it turns out, is not just an actor; he is also a dazzlingly talented storyteller and writer. He has earned a devoted base of fans for his original stories, told in front of live audiences as well as in a popular podcast. Now, for the first time, he has assembled those stories here. The result is creative mitzvah, a work of art and a narrative feat that combines biography and essay, ranging in tone from the hilarious to the introspective. To read these pages is to enter an astonishing world that, like all art, is universal yet individual, familiar yet disquieting. A dangerous world, indeed.
THE BIG BOOK OF GHOST STORIES edited by Otto Penzler — This spirited Black Lizard anthology has more than 1,000 pages of haunted — and haunting — tales. These spectral stories span more than 100 years, from modern-day horrors by Joyce Carol Oates, Chet Williamson and Andrew Klavan, to pulp yarns from August Derleth, Greye La Spina and M.L. Humphreys, to the atmospheric Victorian tales of Rudyard Kipling, Edith Wharton and H. P. Lovecraft, not to mention modern works by the likes of Donald E. Westlake and Isaac Asimov that are already classics. Some of these stories have haunted the canon for a century, while others are making their first ghoulish appearance  in book form.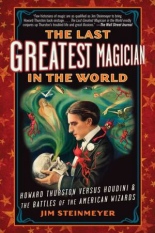 THE LAST GREATEST MAGICIAN IN THE WORLD: HOWARD THURSTON VERSUS HOUDINI & THE BATTLES OF THE AMERICAN WIZARDS by Jim Steinmeyer — The public's fickleness over magicians has left Howard Thurston all but forgotten today. Yet Jim Steinmeyer shows how his story is one of the most remarkable in show business. During his life, from 1869 to 1936, Thurston successfully navigated the most dramatic changes in entertainment — from street performances to sideshows to wagon tours through America's still-Wild West to stage magic amid the glitter of grand theaters. He became one of America's most renowned vaudeville stars, boldly performing an act with just a handful of playing cards, and then had the foresight to leave vaudeville, expanding his show into an extravaganza with more than forty tons of apparatus and costumes. His touring production was an American institution for nearly 30 years, and Thurston earned a brand name equal to Ziegfeld or Ringling Brothers.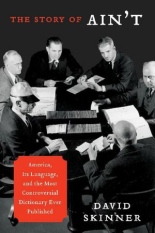 THE STORY OF AIN'T: AMERICA, ITS LANGUAGE, AND THE MOST CONTROVERSIAL DICTIONARY EVER PUBLISHED by David Skinner — Created by the most respected American publisher of dictionaries and supervised by the editor Philip Gove, WEBSTER'S THIRD broke with tradition, adding thousands of new words and eliminating "artificial notions of correctness," basing proper usage on how language was actually spoken. The dictionary's revolutionary style sparked what David Foster Wallace called "the Fort Sumter of the Usage Wars." Editors and scholars howled for Gove's blood, calling him an enemy of clear thinking, a great relativist who was trying to sweep the English language into chaos. Critics bayed at the dictionary's permissive handling of "ain't." Literary intellectuals such as Dwight Macdonald believed the dictionary's scientific approach to language and its abandonment of the old standard of usage represented the unraveling of civilization.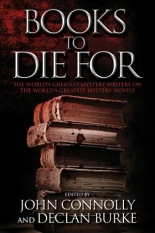 BOOKS TO DIE FOR: THE WORLD'S GREATEST MYSTERY WRITERS ON THE WORLD'S GREATEST MYSTERY NOVELS edited by John Connolly and Declan Burke — In the most ambitious anthology of its kind yet attempted, the world's leading mystery writers have come together to champion the greatest mystery novels ever written. In a series of personal essays that often reveal as much about the authors and their own work as they do about the books that they love, 119 authors from 20 countries have created a guide that will be indispensable for generations of readers and writers. From Agatha Christie to Lee Child, from Edgar Allan Poe to P.D. James, from Sherlock Holmes to Hannibal Lecter and Philip Marlowe to Lord Peter Wimsey, this work brings together the cream of the mystery world for a feast of reading pleasure.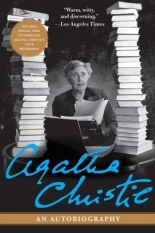 AGATHA CHRISTIE: AN AUTOBIOGRAPHY by Agatha Christie — Millions of fans the world over got to know her beloved characters, Hercule Poirot, Miss Jane Marple, and the rest, yet for decades little was known about their creator. Dame Agatha Christie was a woman who scrupulously kept her private life hidden from view, dodging the press, granting no interviews, and even, for a brief time, famously disappearing. But shortly after the great lady's death, the silence was broken when her autobiography was finally published — as compulsively readable as Christie's novels and written in her own inimitable style.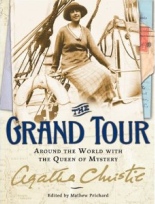 THE GRAND TOUR: AROUND THE WORLD WITH THE QUEEN OF MYSTERY by Agatha Christie — In 1922, Agatha Christie set sail on a 10-month voyage around the world. It was a life-changing decision for the young novelist, a true voyage of discovery that would inspire her future writing for years to come. Placing her 2-year-old daughter in the care of her sister, Christie set sail at the end of January and did not return home until December. Throughout her journey, she kept up a detailed weekly correspondence with her mother, describing the exotic places and the remarkable people she encountered as the mission traveled through South Africa, Australia, New Zealand, Hawaii and Canada. Reproduced here for the first time, the letters are full of tales of seasickness and sunburn, motor trips and surfboarding, glamour and misery.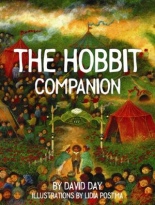 THE HOBBIT COMPANION by David Day and Lidia Postma — J.R.R. Tolkien's masterpiece is explained by an expert in this exploration of the inspirational power of language for all Tolkien enthusiasts, complete with original and atmospheric illustrations. Dissecting the brilliant web of verbal hocus-pocus that Tolkien delightedly spun, master hobbit investigator David Day reveals the myriad crafty puns and riddles, hidden meanings, and mythical associations beneath the saga's thrilling surface. Intriguing to the uninitiated and enchanting to the Tolkien enthusiast, this companion can only enhance one's enjoyment of his dark, mysterious world.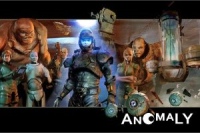 ANOMALY by Skip Brittenham and Brian Haberlin — This groundbreaking graphic novel is set on Earth 2717, when the planet we call home slowly dies beneath us. Most humans now live in teeming surface "Terrarium Cities," off world colonies or orbiting space stations. All of earth's resources have been depleted. All corporations, nations and technologies have merged into The Conglomerate, whose Enforcer Battalions now conquer whole planets to feed its shareholders' insatiable appetites. The Conglomerate, which began with the spirit of the best mankind had to offer, saved humanity from itself by taking us to the stars and has become the most ruthless profit machine to ever exist. Never use a robot when a human will do …
ROUGH JUSTICE: THE DC COMICS SKETCHES OF ALEX ROSS edited by Chip Kidd — Alex Ross opens his private sketchbooks to reveal his astonishing pencil and ink drawings of DC Comics characters, nearly all of them appearing for the first time in paperback. Thousands of fans from around the world have trilled to Alex's fully rendered photorealistic painting of their favorite heroes, but as they may not realize, all of those works start as pencil on paper, and the origins of the finished images are rarely seen. Until now. Illuminating everything is Alex's own commentary, written expressly for this book, explaining his though processes and stylistic approaches for the various riffs and reimaginings of characters we thought we knew everything about.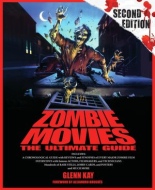 ZOMBIE MOVIES: THE ULTIMATE GUIDE — SECOND EDITION by Glenn Kay — Featuring chronological reviews of more than 300 zombie films, this thorough, uproarious guide traces the evolution of one of horror cinema's most popular and terrifying creations. Fans will learn exactly what makes a zombie a zombie, peruse a bizarre list of the oddest things ever seen in undead cinema, and immerse themselves in a detailed rundown of the 25 greatest zombie films ever made. Containing an illustrated zombie rating system, ranging from "Highly Recommended" to "Avoid at All Costs" and "So Bad It's Good," this updated and expanded second edition contains more than 100 new and rediscovered films, providing plenty of informative and entertaining brain food for movie fans.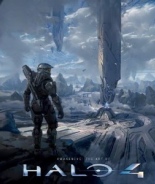 AWAKENING: THE ART OF HALO 4 by Paul Davies — A glimpse at the beginning of a new trilogy in the massive global gaming franchise, featuring a stunning array of concept art, character sketches and much, much more. The book will give gamers an in-depth look behind the scenes at the creation of the stunning worlds of HALO 4, with commentary from the art director and game designers throughout. Concept art, character sketches, detailed environments and an additional section on the forthcoming multiplayer game make this the definitive guide to 343 Industries' take on the HALO universe.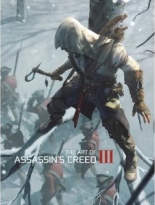 THE ART OF ASSASSIN'S CREED III by Andy McVittie — ASSASSIN'S CREED III sees the game franchise step into a brand new era, with a new assassin in a revolutionary world. With intricately detailed environments and finely honed and evocative historical reimaginings, this is a world into which you can immerse yourself and feel the echoes of the past come to life. Highlights in the game, and in the book, include new interactive cityscapes, frozen winter landscapes, threats from the natural world, weather systems that affect gameplay, and a wholly new environment for any Assassin so far — all stunningly re-created by the Ubisoft studio.