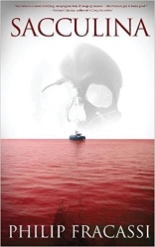 I tend to befriend lots of writers. It's the nature of the business. We do it to network, but we also do it because we generally have a lot in common, which is:
All writers share a love for the written word.
One of the perks of being friends with lots of writers is that you discover other writers the general public hasn't heard about. We tend to talk about someone new we've discovered, one of those "overnight sensations" (who's been toiling at it for years, but it seems like they exploded onto the literary scene overnight because…well, just because it appears that way).