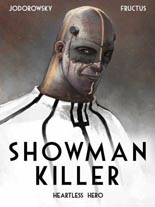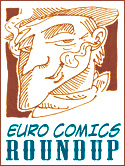 The first volume of the latest Alejandro Jodorowsky-penned space opera
is about to make landfall on the U.S. shores. SHOWMAN KILLER: HEARTLESS HERO is another apparent expansion of his magnum opus, THE INCAL.
Here's the story, sort of: Somewhere in the galaxy, but in all likelihood in the periphery of that of the Incal, a scientist creates, moulds and trains a boy from his conception to his youth to be the greatest assassin in the universe. Genetically engineered to be devoid of any and all emotion, hungry only for gold and glory. Things go awry.