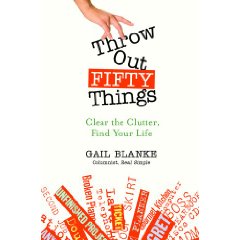 With spring sprung (springing? springed? sprunged?), that means spring cleaning! Not just that freakin' pigsty you call your house or apartment, but also your miserable, chaotic life. And, hey, we can help! No, we're not pushing a mop or listening to you vent, but we do have five sets of five handy books to give away, courtesy of Hachette Book Group, and they're going to the grubby hands of:
• Naghma Husain of Bay Shore, N.Y.
• Aaron Martin of Aurora, Colo.
• Estela Sagredo of Hanscom AFB, Mass.
• Sara Miller of Oceanside, Calif.
• Eva Mitnick of Venice, Calif.
Thanks for entering, dirty slobs! More contests coming soon!